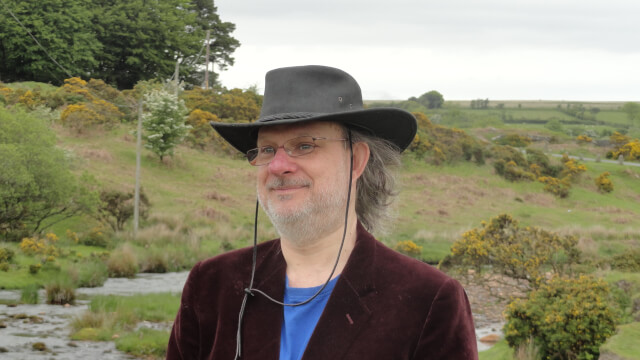 Newton Stewart

Scotland
More About rikiodevon
---
Due to retire in July this Year

I've been Playing and Teaching Music Professionally for nigh on 30 years, I have written my own music and had it preformed in in numerous locations by various Bands and Drama groups like The Royal Shakespeare Fringe Festival. I have worked in numerous famous entertainment venues. My wife Alison (Aliartist) and I are in business together teaching on line & in our Newly finished home built studio.
I specialize in Piano Keyboards Guitar /Bass we use our own innovative method of teaching that really seems to inspire and achieve results . We go out of the way to personalize our teaching regime to our pupils needs and have considerable experience with various special needs. I had two (nearly famous) Progressive Rock bands in the late 70's and throughout the 80's .

In my shows expect Beatles.especially McCartney/Wings ,10cc Eagles Elton John Joel Steely Dan Genesis Moody Blues Dan Fogelberg Beach Boys Bread America Sting JT,J Denver .D Mclean Jazz Std
Fun Stuff about the Artist
---
My Instrument
After selling my trusty Yamaha 12 string to a second hand shop, 2 years later, I went into another shop in a different town and low and behold, saw my guitar and bought it back. I have it to this day... I have a Yamaha digital baby Grand, a Yamaha CVP303 and a beautiful top of the range Roland flagship Jupiter 80. Among numerous rack synths and other various guitars and gizmos that are really too many to name, this is my hoard/collection and it's all mine wha wha wha. As far as names go, my Texas Red Strat I have recently Fallen In Love with UK designed Faith acoustic guitars , I have A Wonderful Faith Trembesi Neptune 6string and a New Faith Venus 12 string .
I love playing my Beatles violin Bass too.
Rocker Pins
---
Standing Ovation Pin
170 Awards
"Bravo, Bravo!"
Last Awarded:
Love Song Pin
36 Awards
"You made my heart sing."
Last Awarded:
DJ Pin
21 Awards
"Thanks for playing my song."
Last Awarded:
Rock God Pin
10 Awards
"I bow to your Godliness."
Last Awarded:
Wedding Singer Pin
1 Award
"You made this party not suck."
Last Awarded:
Charity Pin
3 Awards
"I love and support your charity."
Last Awarded:
Jelly Jingle Pin
10 Awards
Merry Christmas!
Last Awarded:
Jellypalooza 2016 Pin
2 Awards
PEACE ☮ LOVE

♥

STREAMING
Last Awarded:
Fan Appreciation Pin
5 Awards
"Your fans adore you."
Last Awarded:
Stay-at-Home Jammer
1 Award
"On my couch, saving the world."
Last Awarded: