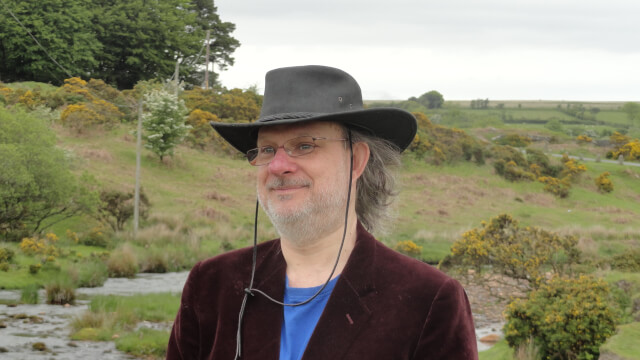 Devon

United Kingdom
More About rikiodevon
---
I've been Playing and Teaching Music Professionally for nigh on 30 years, I have written my own music and had it preformed in in numerous locations by various Bands and Drama groups like The Royal Shakespeare Fringe Festival. I have worked in numerous famous entertainment venues. My wife Alison (Aliartist) and I are in business together teaching on line & in Devon in the UK. Mostly, we work at home in our home built studio. I specialize in Piano Keyboards Guitar /Bass we use our own innovative method of teaching that really seems to inspire and achieve results . We go out of the way to personalize our teaching regime to our pupils needs and have considerable experience with various special needs. I had two (nearly famous) Progressive Rock bands in the late 70's and throughout the 80's .

In my shows expect Beatles.especially McCartney/Wings ,10cc Eagles Elton John Joel Steely Dan Genesis Moody Blues Dan Fogelberg Beach Boys Bread America Sting JT,J Denver .D Mclean Jazz Std Show Tun
Fun Stuff about the Artist
---
My Instrument
After selling my trusty Yamaha 12 string to a second hand shop, 2 years later, I went into another shop in a different town and low and behold, saw my guitar and bought it back. I have it to this day... I have a Yamaha digital baby Grand, a Yamaha CVP303 and a beautiful top of the range Roland flagship Jupiter 80. Among numerous rack synths and other various guitars and gizmos that are really too many to name, this is my hoard/collection and it's all mine wha wha wha. As far as names go, my Texas Red Strat is called Nelly, I don't know why and my beautiful Manhattan Midnight Blue Gibson Les Paul goes by the name of Bluey, I have recently Fallen In Love with UK designed Faith acoustic guitars , I have A Wonderful Faith Trembesi Neptune 6string and a New Faith Venus 12 string . also a washburn EA25 called Craig after its designer. Also, just thought I'd mention that I collect Fender Telecasters, but don't tell the wife!
I love playing my Beatles violin Bass too.
Scheduled Performances
---
Catch this artist perform at the listed times
Click on the
icon to add to your Outlook or *.ics compatible calendar.
Rocker Pins
---
Standing Ovation Pin
135 Awards
"Bravo, Bravo!"
Last Awarded:
Love Song Pin
30 Awards
"You made my heart sing."
Last Awarded:
DJ Pin
15 Awards
"Thanks for playing my song."
Last Awarded:
Rock God Pin
7 Awards
"I bow to your Godliness."
Last Awarded:
Wedding Singer Pin
1 Award
"You made this party not suck."
Last Awarded:
Charity Pin
3 Awards
"I love and support your charity."
Last Awarded:
Jelly Jingle Pin
10 Awards
Merry Christmas!
Last Awarded:
Jellypalooza 2016 Pin
2 Awards
PEACE ☮ LOVE

♥

STREAMING
Last Awarded:
Fan Appreciation Pin
5 Awards
"Your fans adore you."
Last Awarded:
Stay-at-Home Jammer
1 Award
"On my couch, saving the world."
Last Awarded: