Untamed_Hart
|
Mature Audience Approved
---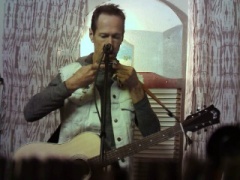 Phoenix Arizona

United States of America
More About Untamed_Hart
---
The Last Paperboy, Frank Hart can be reached on fb. but if you wanna know what he's about, you gotta watch his live shows.
Fun Stuff about the Artist
---
Life on the Street
unfortunately, this is where most of us get our first real look at mental illness.
Help awareness by spreading the music.
Embarrassing Moment
My first time at open mic,
I was so jazzed that I forgot
to unplug my guitar.
My Instrument
I strum guitar and sometimes sing or try to make a harmonica sound like
a saxophone.
Rocker Pins
---
Standing Ovation Pin
3 Awards
"Bravo, Bravo!"
Last Awarded: