GROUP-THERAPY
|
Greetings from Music City USA!
---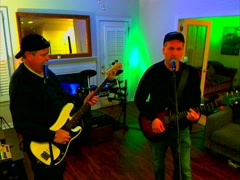 Nashville

United States of America
More About GROUP-THERAPY
---
Group Therapy - (formerly known as (fka) SKWANKULON fka Swimming Pipe, fka fETCH tHE wATER, fka STEM, fka The Armadillo Sanctuary, fka VooDoo Stew, fka Evil Fred. aka Rhapsody In B Flat fka Drew Cubed and Chuck aka The Barn Door Bros.
Fun Stuff about the Artist
---
Life on the Street
Is this a "gotcha" question?
Embarrassing Moment
Also sounds like a "gotcha".
My Instrument
I have no idea what happened to my first instrument. I believe it was a rattle.
Rocker Pins
---
Standing Ovation Pin
6 Awards
"Bravo, Bravo!"
Last Awarded:
Love Song Pin
3 Awards
"You made my heart sing."
Last Awarded:
DJ Pin
1 Award
"Thanks for playing my song."
Last Awarded:
Rock God Pin
3 Awards
"I bow to your Godliness."
Last Awarded:
Starving Artist Pin
1 Award
"Here kid, buy yourself something."
Last Awarded: