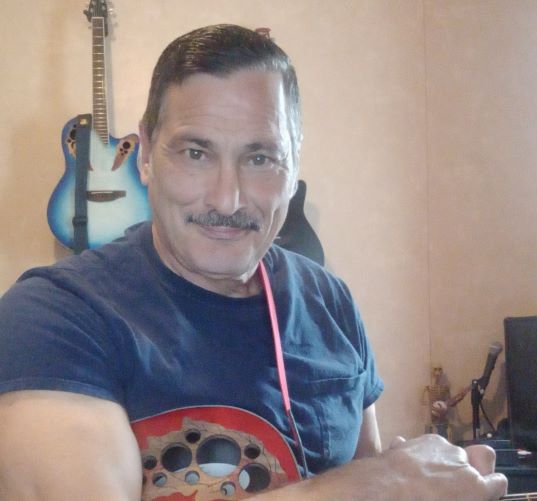 Ga

United States of America
More About DanBrant
---
As a kid I would listen to my mom's records of Hank Snow, Jm Reeves, Johnny Cash, Gene Pitney,etc.. I would practice singing to them and try to emulate them as best as I could. When I was in my mid thrities I dropped by a friend's recording studio and sang to a karaoke piano tape he had. He liked it so much he brought in some musicians and filled it out. These musicians encouraged me to sing and would let me perform with them. I taught myself some guitar, basic keyboard and midi and slowly began performing. First for free and then jobs began coming in from various bars, hotels and riverboat cruises. I performed with a lead guitarist for several years but quit in the early 2000s.
Fun Stuff about the Artist
---
My Instrument
I like Ovation guitars. Unfortunately I lost the first one I had driving home from a gig. I had left the hatch back open ( and tied) to fit my equipment. I had set the guitar case on top . When I got home I discovered that the guitar had evidently flown out the opening and onto the highway somewhere. I drove back along the route hoping to find it, or pieces of it, but never did. I since bought other guitars but have returned to the Ovation Celebrity. I also plunk around on a Yamaha P-125 digital piano.
Scheduled Performances
---
Catch this artist perform at the listed times
Click on the
icon to add to your Outlook or *.ics compatible calendar.
"Some Country and Oldies"
"Some Country and Oldies"
"Some Country and Oldies"
"Some Country and Oldies"
Rocker Pins
---
Standing Ovation Pin
94 Awards
"Bravo, Bravo!"
Last Awarded:
Love Song Pin
7 Awards
"You made my heart sing."
Last Awarded:
DJ Pin
2 Awards
"Thanks for playing my song."
Last Awarded:
Rock God Pin
4 Awards
"I bow to your Godliness."
Last Awarded:
Wedding Singer Pin
2 Awards
"You made this party not suck."
Last Awarded: