Suzie Vinnick
|
Canadian Roots & Blues Singer/Songwriter
---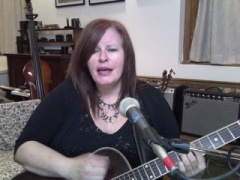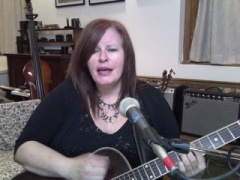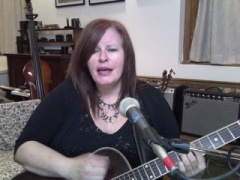 Wainfleet, Ontario

Canada
More About Suzie Vinnick
---
A Saskatoon native transplanted to the Niagara Region of Ontario, Suzie Vinnick is the proud owner of a gorgeous voice, prodigious guitar and bass chops, and an engagingly candid performance style.

Her career has seen triumph after triumph. Among her most recent successes: being awarded the Saskatchewan Jazz Festival 2019 Special Recognition Award and being nominated for a 2018 Canadian Folk Music Award for Producer of the Year with her co-producer, Mark Lalama. Suzie achieved finalist status in the Solo/Duo Category at the 2013 International Blues Challenge in Memphis, TN; received the 2012 CBC Saturday Night Blues Great Canadian Blues Award and the 2012 Sirius XM Canada Blues Artist of the Year. Suzie has won 10 Maple Blues Awards, 1 Canadian Folk Music Award for Contemporary Vocalist of the Year and is a 3X Juno Nominee.

Suzie has toured nationally with Downchild, Stuart McLean's The Vinyl Café, and she has performed for Canadian Peacekeepers in Bosnia and Dubai.
Fun Stuff about the Artist
---
My Instrument
- my main acoustic now is a Yanuziello Mariposa model. It is made of rosewood and spruce. I named the guitar Leslie Rose - Leslie for Leslie, AK where I played one of my first shows on the guitar, and Rose for the rosewood from which the guitar was built. You can see Joe Yanuziello's incredible instruments here: https://www.yanuziello.com/

- I have a Larrivee parlour guitar that is nicknamed Mabel - she is made of maple and spruce. Someone asked me one day what my guitar was made of; I said 'Mabel and spruce. I mean maple." Then I had an aha moment and decided to name the guitar Mabel.
https://www.larrivee.com/

- my green Dingwall Designer bass is nicknamed "Kermit" - it is a funky green colour. The luthier, Sheldon Dingwall called the colour of the bass "5th margarita green". Sheldon's guitars are here: https://dingwallguitars.com/
Scheduled Performances
---
Catch this artist perform at the listed times
Click on the
icon to add to your Outlook or *.ics compatible calendar.
"Wednesday night in Wainfleet ON! "
Rocker Pins
---
Standing Ovation Pin
37 Awards
"Bravo, Bravo!"
Last Awarded:
Love Song Pin
2 Awards
"You made my heart sing."
Last Awarded:
DJ Pin
1 Award
"Thanks for playing my song."
Last Awarded:
Rock God Pin
5 Awards
"I bow to your Godliness."
Last Awarded:
Charity Pin
1 Award
"I love and support your charity."
Last Awarded:
The Big-Deal Pin
1 Award
"You're going to the Big Time."
Last Awarded:
Stay-at-Home Jammer
4 Awards
"On my couch, saving the world."
Last Awarded: