MusicbyDave
|
Best local musician at this price.
---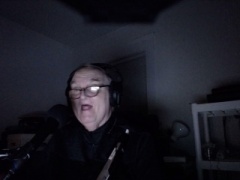 Lowell, MA

United States of America
More About MusicbyDave
---
Call me Dave. (You smarty pants out there will appreciate my clever reference to the first line in Moby Dick. I am so deep.)

I've been playing music for a couple weeks now. If I said I've been playing for 50 years you'd expect me to be a lot better, wouldn't you? I got my first paid gig when I was 15 and now I'm 64. Cue the Beatles...

Biggest influences: gravity (it keeps me grounded), earth, wind & fire (the elements, not the band), and my parole officer.

I started out singing in church choir. That's where all the girls were.

I have no goals because I don't play hockey or soccer (futball).

I had disturbing dreams that troubled my therapist. His name was Herb. When I asked once in a session, if I killed him would it be Herbicide, he didn't know if I was joking or not. My new therapist is named George.

After I do a show you can often hear people on the way out saying things like: "So, wanna do Chinese or Italian?" and "Man, it got cold out, didn't it?"
Fun Stuff about the Artist
---
Life on the Street
I used to busk downtown in my city. People enjoyed my music, but they tipped like Jack Benny (Google him, youngsters). Talk about your starving artist! I gave it up after getting caught in the rain one afternoon.

I was a pretty good Blues man for a while, but the drugs ruined that. My doctor put me on Prozac, and I got too happy to play the Blues. At least I didn't want to kill myself anymore, just other people.
Embarrassing Moment
I'm looking forward to some apocalyptic embarrassing moments while performing on Street Jelly from the comfort of my home. The possibilities are endless!

Will my system feed back? Will I forget to wear clothes? Will I make a bad joke and offend someone? Will I doze off with the broadcast running?

Will the camera pick up something embarrassing in the background...my inflatable doll, my colostomy bag, my phony online college degree?

None of my current embarrassing moments could match those!
My Instrument
I have many instruments. A couple guitars, a banjo, several keyboards, a dozen or so MIDI controllers, iPad, harmonicas, tin whistles, and more.

My main instrument is the Akai EWI 4000s. Check it out on YouTube or Google.

I call all my instruments George. That way I never forget their names, and thus never hurt their feelings. I named all my kids George too, for the same reason.
Rocker Pins
---
Standing Ovation Pin
12 Awards
"Bravo, Bravo!"
Last Awarded:
Love Song Pin
4 Awards
"You made my heart sing."
Last Awarded:
DJ Pin
1 Award
"Thanks for playing my song."
Last Awarded:
Rock God Pin
2 Awards
"I bow to your Godliness."
Last Awarded:
Wedding Singer Pin
1 Award
"You made this party not suck."
Last Awarded: