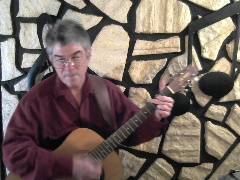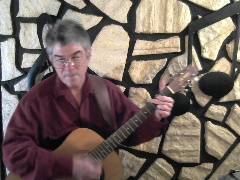 Wichita, Kansas

United States of America
More About Mike Knox
---
Started with 45s in the 60s, moved to Albums in the 70s, MTV in the 80s, CDs in the 90s, YouTube in the "Zeros", and now Live Streamed shows here in the "Teens".........the Jelly is the Best!!!! Who to listen to? To see how the "Jelly" works I would start with my fellow Kansan "JeanJennings" with Her welcoming and friendly attitude and wealth of wonderful songs. To feel right at home try Canadian singer "debrawhyte", her pretty voice will make you feel like you are having Coffee with an old friend. Wanna match wits and test your Guitar skills? Never miss Texan "mikeconde" and his banter. Feeling "Mystical and Romantic" try the wonderful "SummerRussell" with her magical voice and persona. Feeling like belting out some Show Tunes? Try our own "LanaEve", Her infectious personality will win you over. Ready to Chill? Don't miss "-dean-", this handsome singer with an incredible voice will make you forget all about Candles and Bubble baths. Get the Picture? More great singers to find here...
Fun Stuff about the Artist
---
Life on the Street
A favorite has to be when the guys from "The Stray Cats" stopped and listened to me play "Rambling Man" on 6th st. in Austin. Also very cool meeting "The Dixie Chicks" when they were still teenagers busking also.......
Embarrassing Moment
Having a group of "Transients" with a huge bottle of booze stop to hear me play, then having a News crew join them, film Me and Them with the Bottle and putting it on the evening news seems right Up there......
Rocker Pins
---
Standing Ovation Pin
16 Awards
"Bravo, Bravo!"
Last Awarded:
Love Song Pin
4 Awards
"You made my heart sing."
Last Awarded:
DJ Pin
2 Awards
"Thanks for playing my song."
Last Awarded:
Rock God Pin
2 Awards
"I bow to your Godliness."
Last Awarded:
Wedding Singer Pin
1 Award
"You made this party not suck."
Last Awarded: