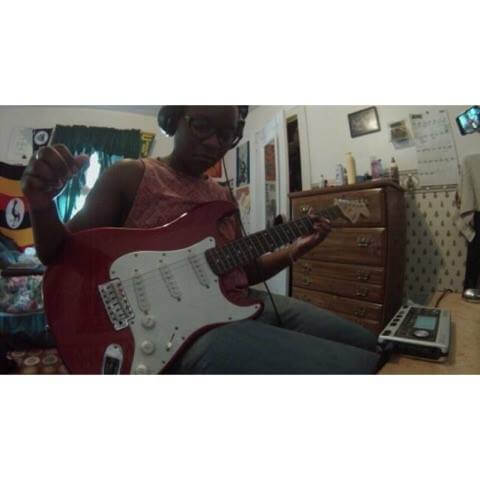 Pittsburgh, Pennsylvania

United States of America
More About Liz McBride!
---
I'm a singer-songwriter from Youngstown, OH currently living in Pittsburgh, PA for graduate school. I found about StreetJelly and thought I'd give it a try. I want to utilize social media in a different way, experiment artistically with visual elements, and build my audience all while accommodating my grad school/work schedule. I'd like a new creative challenge, and these days, everything I've done in the past is not keeping me invested/interested like it used to.

I have a range in terms of style: mostly incorporating finger-style and folk to transform traditional bossa nova, jazz, acoustic, rock and folk music into my own voice. I play a lot of Beatles and some Pop. At the moment, my repertoire in jazz and bossa nova is steadily growing.

I also write my own songs. Stylistically, my arrangements are an amalgam of jazz, finger-style, and groove. Lyrically I write from feeling memory. If I had to give my brand of music a name, it would be stream-of-consciousness folk.
Fun Stuff about the Artist
---
My Instrument
I don't name my guitars, but my friends have. I have several (7) guitars, but regularly, I play three of them. When I went to college, my friends, for the first semester were people with whom I had nothing in common. For me, it was a Stockholm Syndrome situation; "get in good with these people because they're supposed to be my bestest friends for life"--that was my logic. As what it is likely to happen when one represses one's feelings, I snapped, ruining whatever politesse was left of my relationships at the time.

The friends I made after that turned out to be real humans who could see who I was and made that known. They valued my art and personality, music and expression, weird sense of humor. I don't know who started it, but my guitar, an Alvarez parlor guitar got named Baby. Then my next Alvarez was named Baby 2. Every guitar I have purchased since, I'm guessing, will be named Baby. (There's also a Baby 3, a Christmas gift I bought myself in celebration of a new job.)
Rocker Pins
---
Standing Ovation Pin
3 Awards
"Bravo, Bravo!"
Last Awarded: