Brian Narstrom
|
Another old guy playing covers
---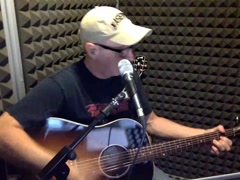 Fossano

Italy
More About Brian Narstrom
---
Hey.... Brian Narstrom (Hill in the real world) is my second life avatar name. I sometimes play live shows in second life and thought I would try this live video streaming thing....Hey, hop over to my Facebook page and send me a friend request.... you can never have enough friends..... right..... right! Oh yea... one more thing.... I hope I can be in your favorites here at street jelly.... It would be my honor...
Fun Stuff about the Artist
---
Life on the Street
I've only played in front of people one time at a second life music jam in Salt Lake City.... sorry no wild moments
My Instrument
I've got a few acoustic guitars. A Gibson songwriter and a Gibson J45. I've also got a Taylor 314ce that sits at my house in California for when I'm there for visits....
Rocker Pins
---
Standing Ovation Pin
5 Awards
"Bravo, Bravo!"
Last Awarded:
Love Song Pin
1 Award
"You made my heart sing."
Last Awarded:
Rock God Pin
1 Award
"I bow to your Godliness."
Last Awarded:
Jellypalooza 2017 Pin
1 Award
PEACE ☮ LOVE

♥

STREAMING
Last Awarded:
Fan Appreciation Pin
1 Award
"Your fans adore you."
Last Awarded: